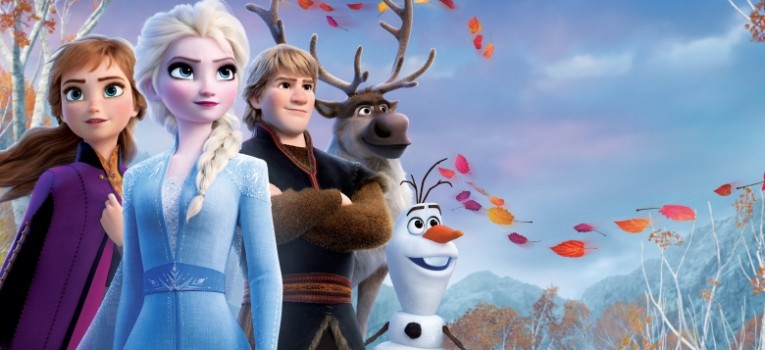 Pada 2014 lalu, lagu Let It Go soundtrack film Frozen meraih Oscars untuk kategori Lagu Asli Terbaik. Pada 2015, album soundtrack-nya juga menyabet Best Compilation Soundtrack di Grammys. Apakah Soundtrack Frozen II juga akan gemilang?
Pada film Frozen II kali ini duet musisi dari sekuel sebelumnya, Kristen Anderson-Lopez dan Robert Lopez, kembali menulis lagu untuk sekuel ini, dengan score karya Christophe Beck.
Soundtrack kali ini terdiri dari tujuh lagu baru serta sejumlah lagu cover dari lagu Kacey Musgraves, Panic! At the Disco, dan Weezer. Mengutip Laman Tirto, ada 11 lagu dalam soundtrack Frozen II. Namun, sepertinya satu-satunya lagu yang diperkirakan akan hits adalah Into the Unknown yang dinyanyikan Elsa (Idina Menzel).
Berikut daftar Soundtrack Frozen II:
1. "All Is Found," – Evan Rachel Wood
2. "Some Things Never Change," – Kristen Bell, Idina Menzel, Josh Gad and Jonathan Groff
3. "Into the Unknown," – Idina Menzel (feat. AURORA)
4. "When I Am Older," – Josh Gad
5. "Reindeer(s) Are Better Than People (Cont.)," – Jonathan Groff
6. "Lost in the Woods," – Jonathan Groff
7. "Show Yourself," – Idina Menzel and Evan Rachel Wood
8. "The Next Right Thing," – Kristen Bell
9. "Into the Unknown," – Panic! At the Disco (end credits)
10. "All Is Found," – Kacey Musgraves (end credits)
11. "Lost in the Woods," – Weezer (end credits)