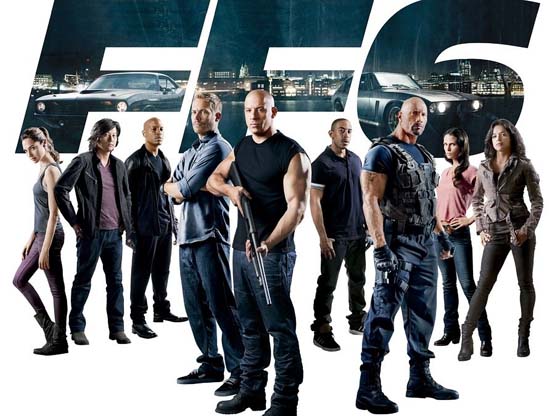 Film balapan produksi Universal Pictures, Fast and Furious 6 yang menampilkan Vin Diesel dan Paul Walker serta aktor Indonesia Joe Taslim melakukan debut dengan raihan US$98,5 juta.
Edisi terakhir dari film komedi produksi Warner Bros yang menampilkan Zack Galifianakis, Bradley Cooper, dan Ed Helms itu mendapatkan pendapatan sebesar US$42,1 juta. Dilansir Laman Metrotvnews, Universal memperkirakan hingga Senin (27/5), Fast & Furious 6 akan berhasil mengumpulkan US$122,2 juta secara domestik dan US$275,5 juta di dunia.
Hal itu akan menjadikan film tersebut sebagai film dengan pemasukan terbesar kedua tahun ini setelah Iron Man 3. Selain itu, Fast & Furious 6 ini mengalahkan The Hangover Part III untuk menduduki peringkat satu box office pada akhir pekan lalu.
Film fiksi ilmiah Star Trek: Into Darkness meraup pemasukan sebesar US$38 juta dan menempati posisi ketiga disusul Epic dengan raihan US$34,2 juta.